In 2015 I was designing user experiences for 
Cleo Communications
. My first project was the mobile version of its "on-premise" enterprise file sharing application,
Unify
. Packaged together with
Trust (
Cleo's secure e-mail solution),
Unify
marked Cleo's debut in the then-popular EFSS (Enterprise File Sync and Share) space alongside more-established players like
Box
and
DropBox
.
Unify's
differentiator was security. Because it was an on-prem install, your files were presumably safer behind your firewall.
Unify Mobile
was intended to add access and convenience for new and existing
Unify
users and to perhaps dispel any perceived stigma around its on-prem roots.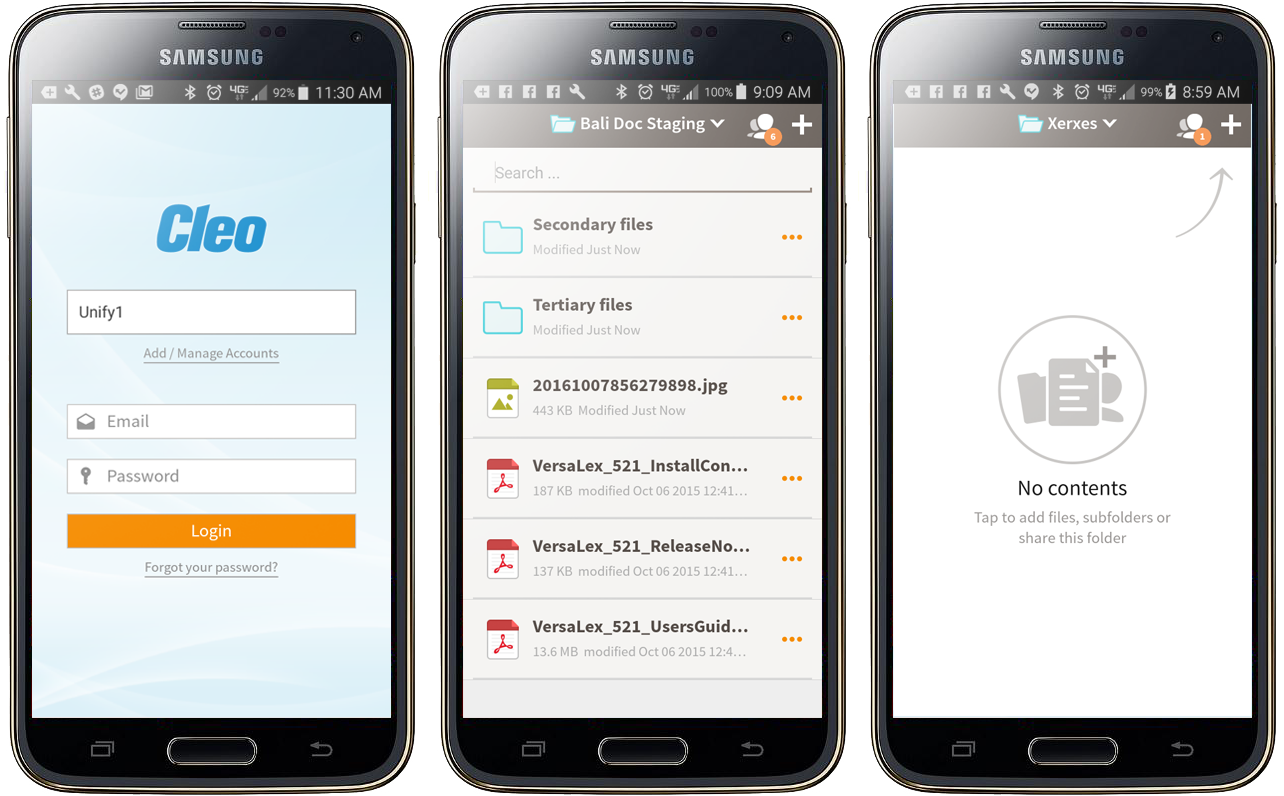 When I joined
Cleo Communications
in the winter of 2014, work on
Unify Mobile
was well underway. Development and visual design had each been separately offshored to competent contractors but the project was not materializing into a viable product. The front and back ends were not connecting to facilitate user goals. And prospective customers were growing impatient.
I assessed that not enough research or strategy had preceded design and implementation. Dev was in Scotland, making agile tricky and Lean UX impossible. So I back-filled research and strategy in the course of making specific change requests. Which meant, for example, my analysis reports would recommended fixes. And my new content model would overlay my wireframes.
Here's how I bridged the gap and helped make our release date.
UX Design I rendered for this project: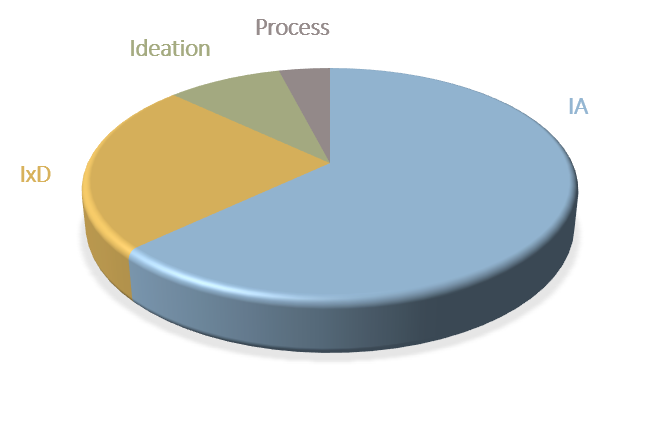 Information Architecture (IA)

My new content models contextualized old and new workflows. Most screens in this
low-res wireframe
already existed.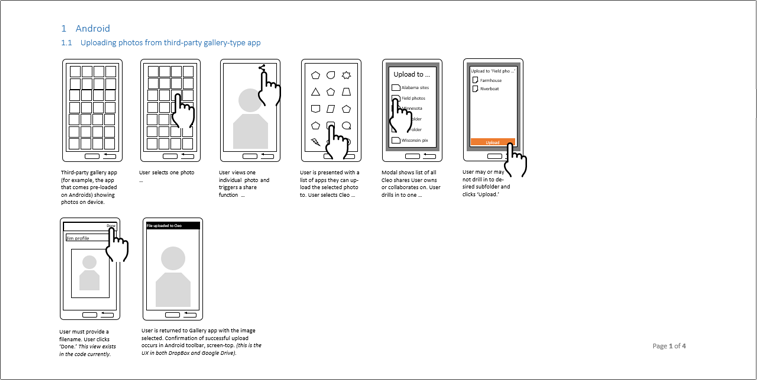 This
heuristic evaluation
included specific, actionable change requests because implementation had commenced.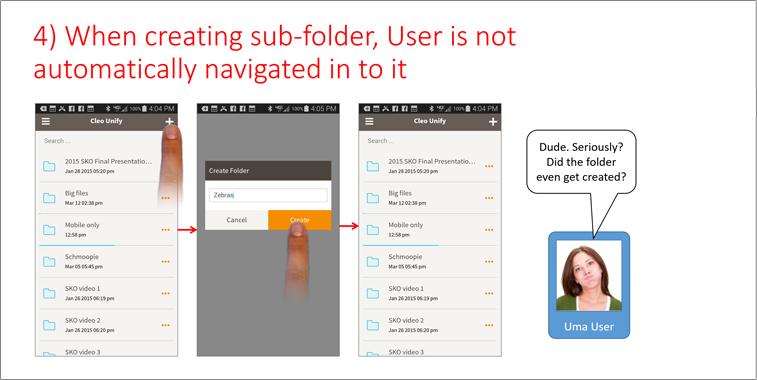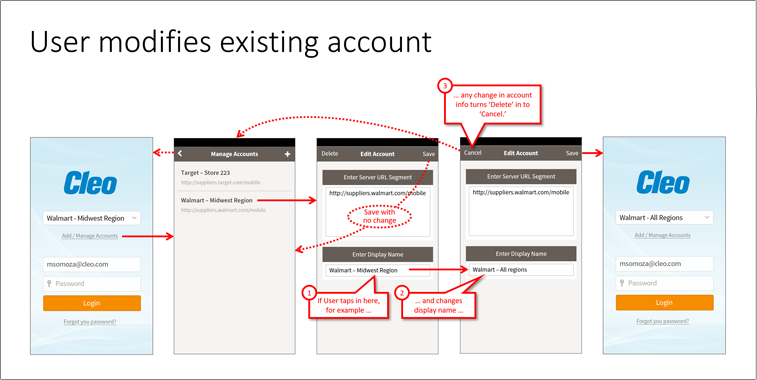 When you do your analysis properly, the ideas start flowing. Most of my recommended changes went to code.