Broker Subscriptions - 2012
Broker Subscriptions
 was a B2B feature Chicago-based Yield Technologies added to their social media product
RentSocial
in 2012. Like a
facebook
for renters,
RentSocial
 was a free online gathering place enabling users to collaboratively search for apartments with friends and potential roommates.
Broker Subscriptions
was a paid turnkey solution for lessors to broker vacancies.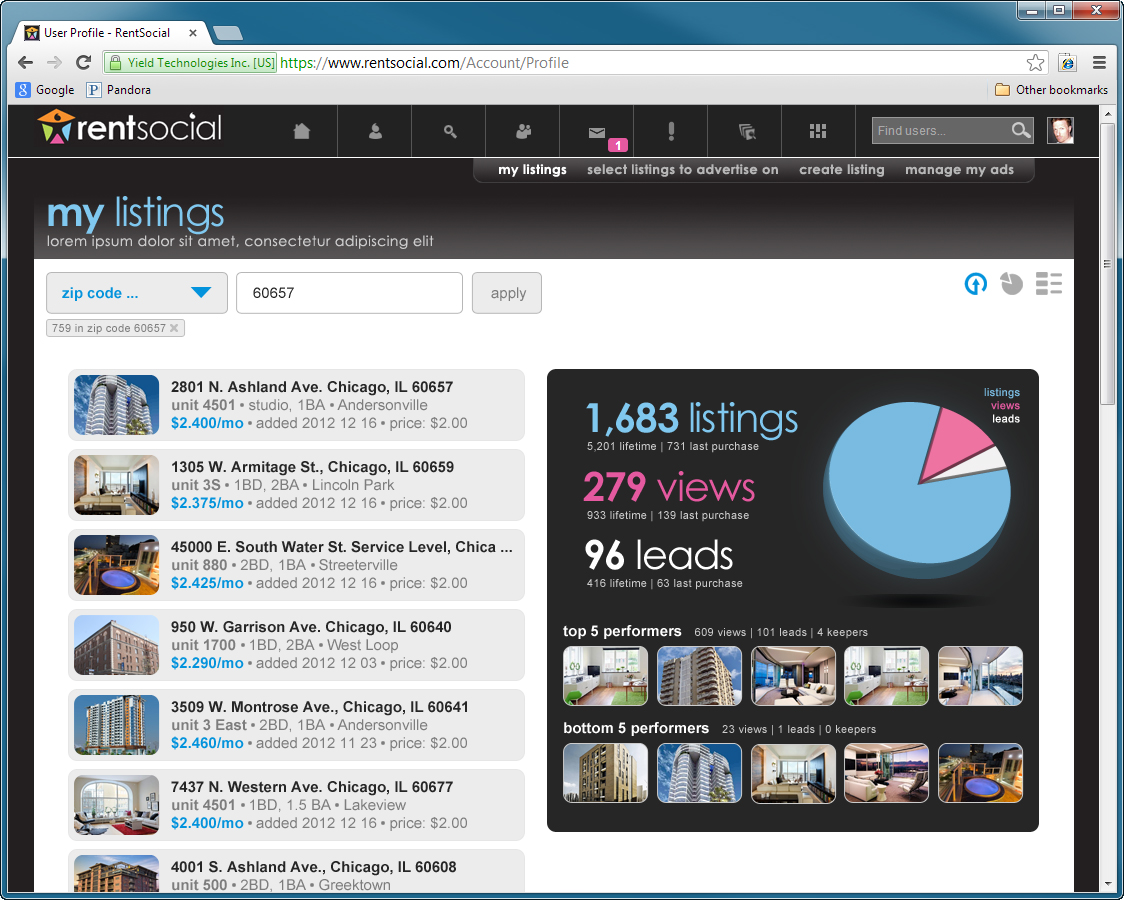 Waiting for the adoption rate of a social media site to reach levels high enough to charge advertisers a sustainable rate was something Yield Technologies realized they couldn't afford in 2012. Worse, it could dissuade potential suitors looking to acquire Yield. Which meant
RentSocial
 had to be monetized as quickly as possible and in bold, creative ways. Ergo, strategy became paramount.
The two-part approach I took ensured success across contingencies and buoyed investor confidence. First, I authored a bullet-proof
strategy report
our developers could start building from upon delivery. And second, I created
high-fi visual design
in parallel. If we got a potential buyer before it was built, at least we could show them our impressive plan and finished visuals. If not, I could back-fill the edge-cases during implementation.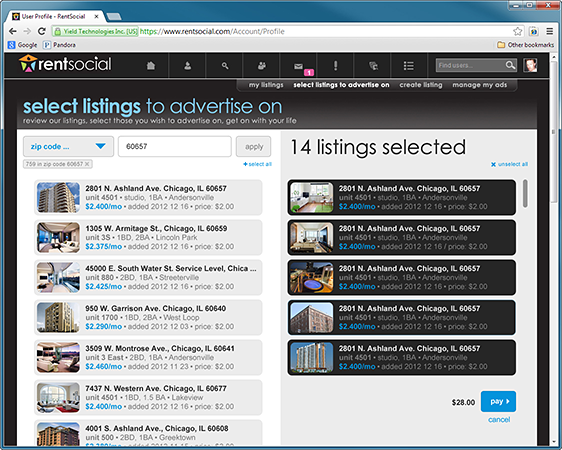 Information Architecture (IA)